Problem:
A message-tracker sampler's lost messages dataview is displaying duplicate messageIDs.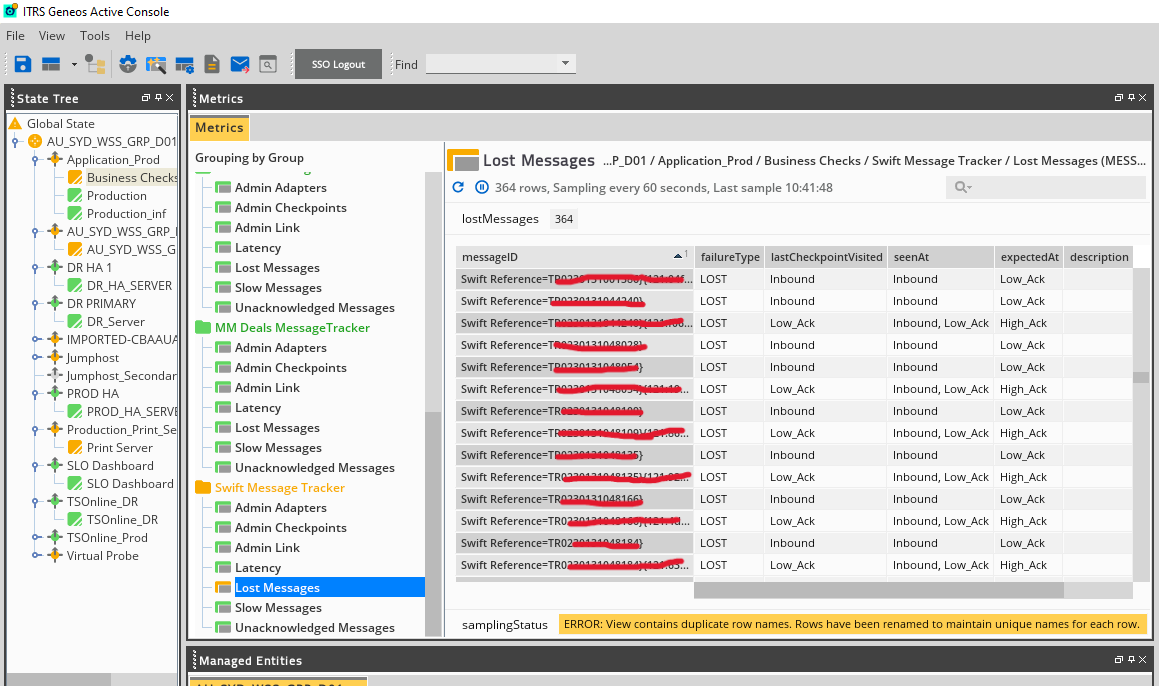 Solution:
The messageID is based on the 'Reference' tags that you defined inside 'Swift Reference' messageTrackerTagMapping. Add more tags so that the messageID will be unique.
Note: If the same message was sent more than once then duplicates in your dataview are bound to happen.
For further details, please check the links below:
https://docs.itrsgroup.com/docs/geneos/6.3.0/data-collection/message-tracker.html#Introduction_..642
https://docs.itrsgroup.com/docs/geneos/6.3.0/data-collection/message-tracker-config.html#Adapter_Settings
If you have any further questions:
Please contact our Client Services team via the chat service box available on any of our websites or via email to support@itrsgroup.com