Related to:
FKM trigger, trigger mode, latest trigger, all trigger, single-trigger, multiple-trigger
Problem
FKM is only displaying the last trigger found
Possible Cause(s)
Single trigger mode display > triggerMode > Single is used.
It is also the default setting. If you do not make any changes to the trigger mode setting, you are using single trigger mode. In single trigger mode, FKM will only show one trigger row per key, per file. This means that if the same key appears twice (or more) in a file then only the details for the latest-detected line matching that key will be shown.
Possible Solution(s)
Change the trigger mode from Single to Multiple trigger mode: display > triggerMode > Mulitple
Open the Gateway Setup Editor (GSE)
Go to the FKM in the GSE
Open the Advanced tab
Select Multiple on the Trigger mode menu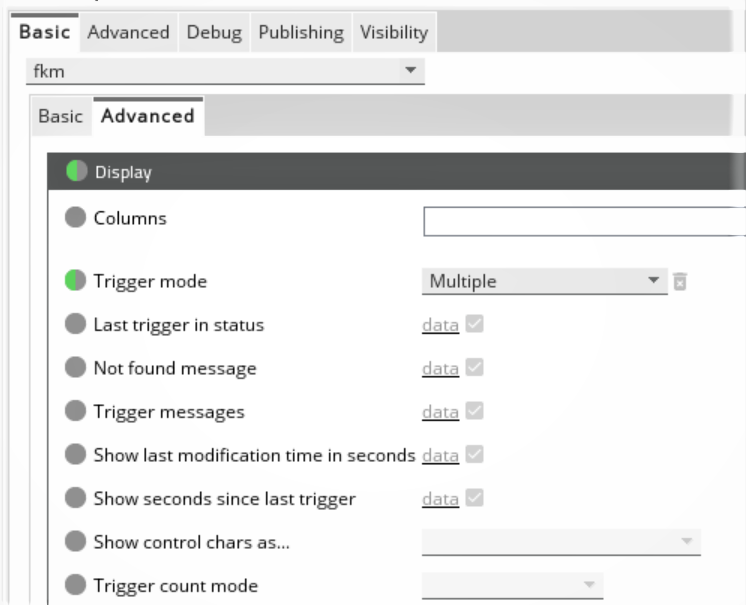 Related Articles
File Keyword Monitor Configuration
If Issue Persists
Please contact our Client Services team via the chat service box available in any of our websites or via email to support@itrsgroup.com



Make sure you provide to us:

FKM sampler configuration in xml
Full screenshot of the dataview
Any troubleshooting step already verified from the ones described in this article.