The nameValueList variable is only specifically used in a small set of areas within the Gateway's setup (i.e. GSE) and are used to replace sections in the GSE similar to the data they contain.

For example, the Name value list can be used in the rmc-interface plugin when setting the applications data, as that uses data in name value pairs. (rmc-interface sampler > Advanced tab > Applications > var)

nameValueLists can also be used in the following:
In rules
Variable: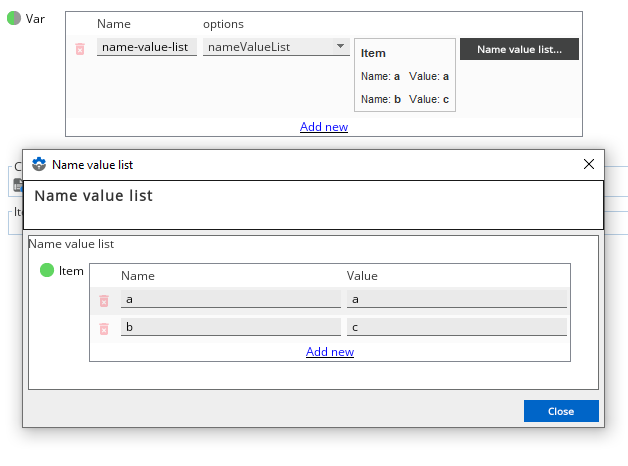 Show Rule output: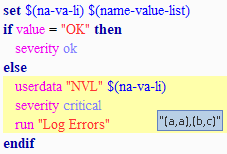 Parameters field of the Market Data Monitor Plugin

More info here - https://docs.itrsgroup.com/docs/geneos/current/data-collection/market-data-monitor.html#Parameters
If using a name-value-list variable or string-list variable, the Parameters field must contain only a reference to that variable and nothing else.
Parameters field of a custom feed of the FLM Plugin

Children field of the real time checkpoints of the Message Tracker Plugin