By default an additional Managed Entity will appear in your dataview if you upgrade your gateway.
Note : This feature is active from GA5.4.0 Gateway version onwards.
Example
The name of the gateway is default so the new entity that is created would be called <gatewayname> Info. Below we have an entity called default Info. This will contain a collection of Gateway self monitoring plugins.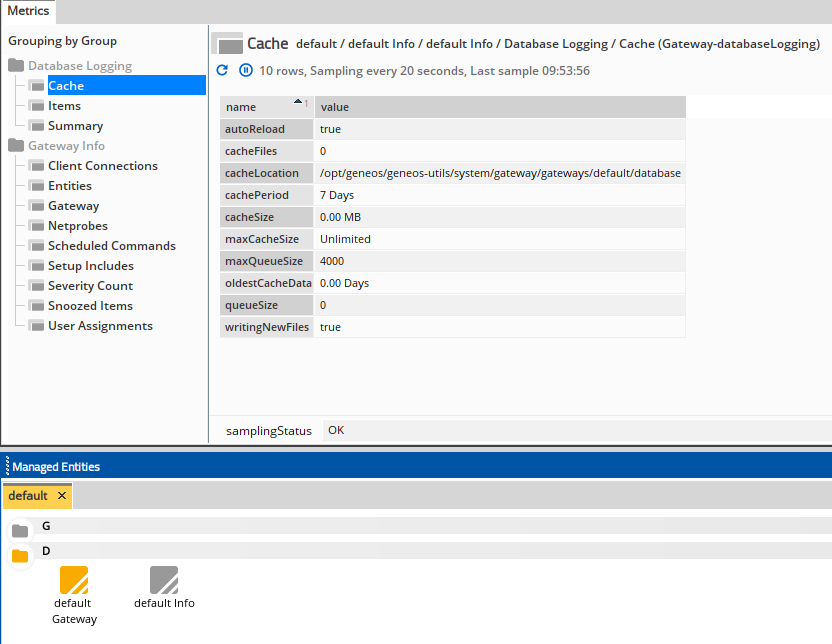 It is likely you may already have setup up a Virtual Probe / Virtual Entity with the same monitoring. To disable this you need to ensure the Self Monitoring Setup disable checkbox is ticked in the Operating Environment Basic tab.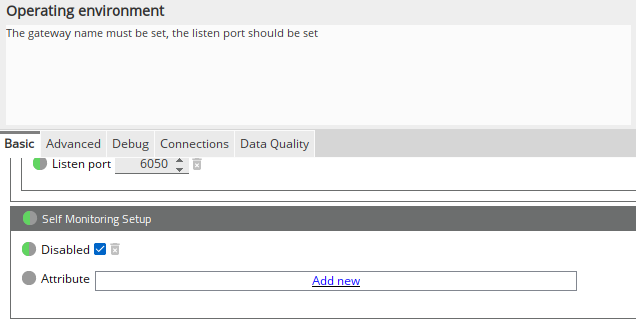 Related Articles
Gateway Self Monitoring option