Gateway Authentication
This is done by enabling the Gateway's Authentication feature and configuring a role that restricts the Sample Now button.
Sample configuration
Use this Disable_Sampling_Now_button.xml configuration file to set up the following role. Notice this role removes access to the /PLUGIN:sampleNow command.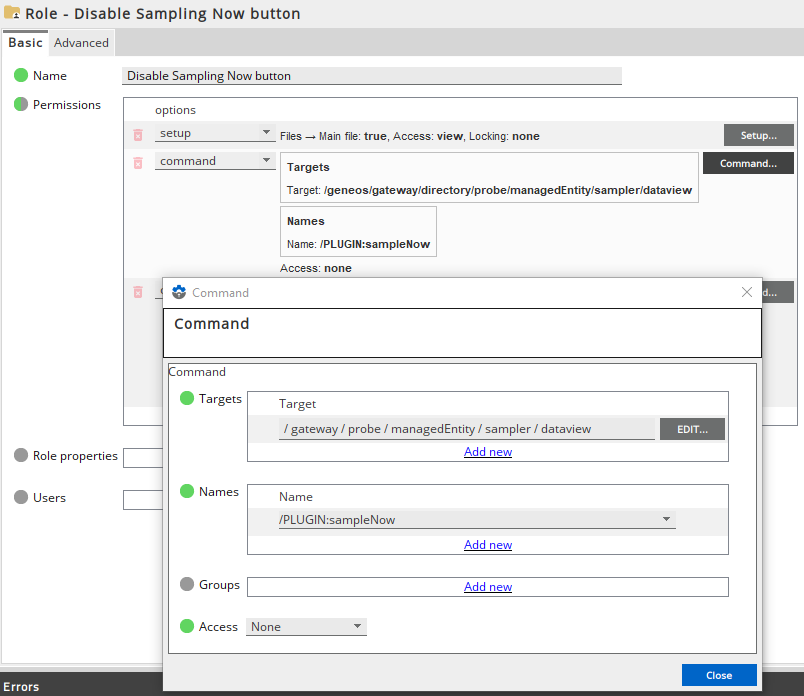 After granting a user this role, they should now see the Sample Now button is greyed out. Screenshot for reference.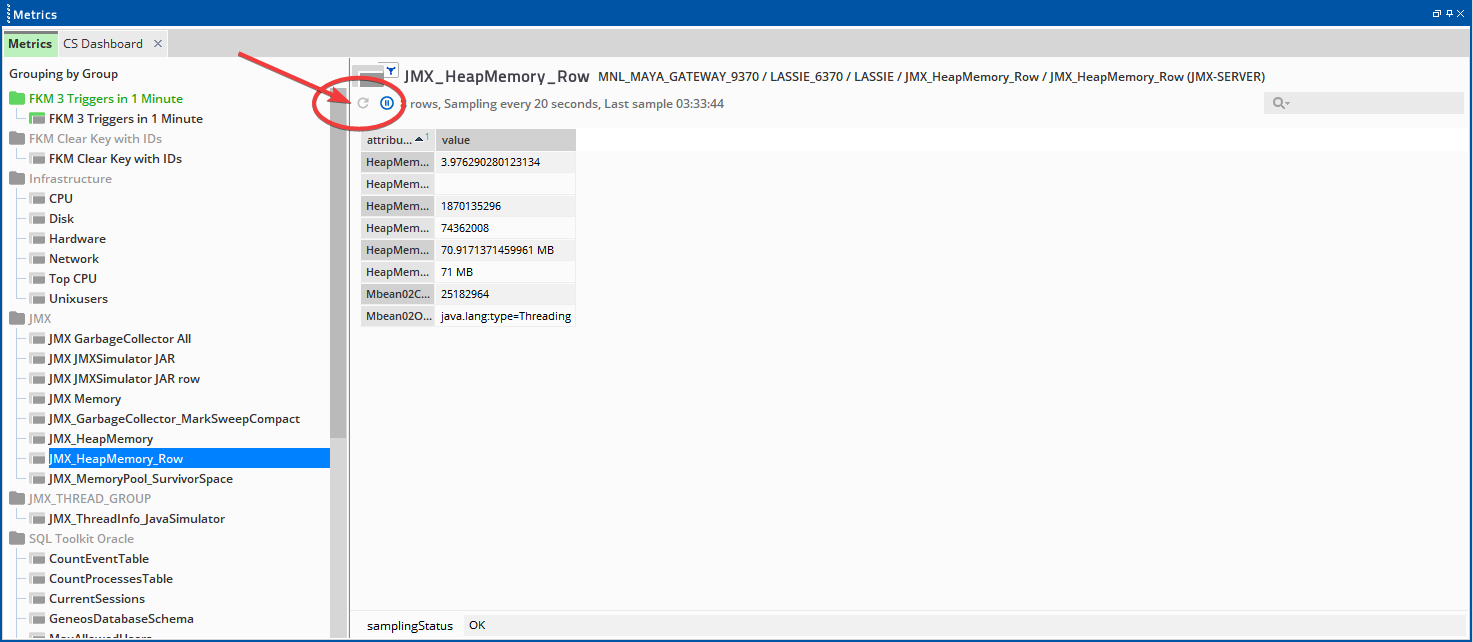 References