The content of this FAQ has been updated and migrated to the following topics in docs.itrsgroup.com. Refer to the following:

Create a "Holiday" active time and add it to all of your existing active times. In your holiday active time define all of the scheduled periods as overrides.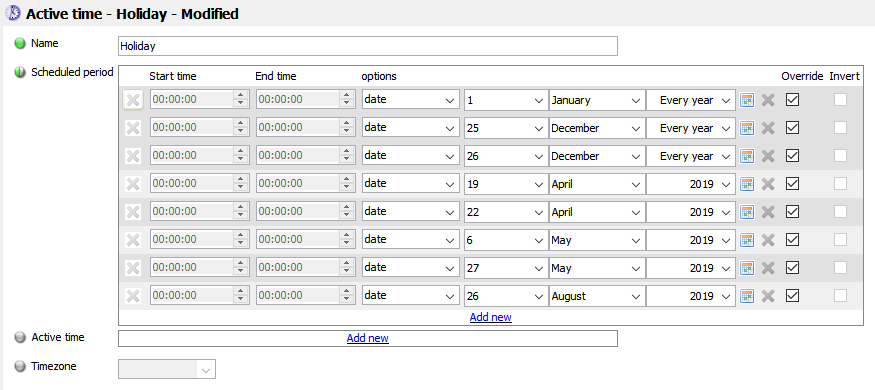 Note: If the Override checkbox is selected, it should display a solid tick as the screen capture here. In older versions of Gateway Setup Editor, the default value shows a grey tick, which actually means not selected. The display issue has been fixed in version GA4.7 (AA-4286).
We recommend that you always use the latest document version in

https://docs.itrsgroup.com/

to keep you up-to-date.