With an ITRS account, you can download our resources like the latest Netprobe package, or raise and manage your support tickets.
Where to go
To create an account with ITRS, visit https://support.itrsgroup.com/hc/en-us?register
Alternatively, on any part of our website, click Login on the top right of the page then choose Click here to sign up: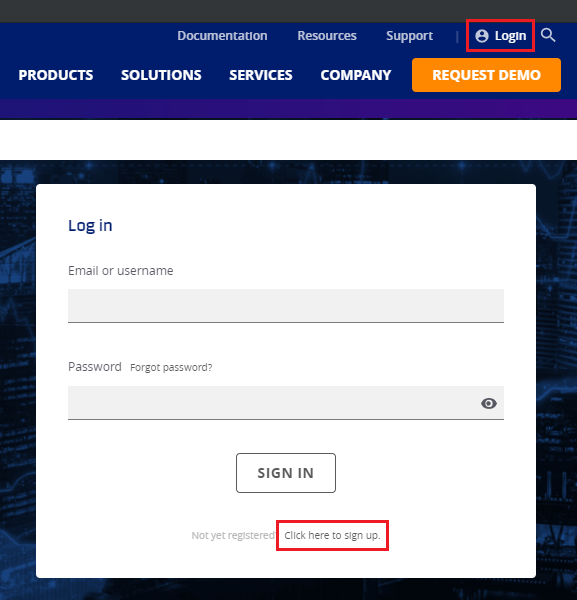 Signing up
Enter your details in the sign up form, including your full name, company details and corporate email address.
We ask that any accounts you create and requests you submit must come from an email address that is associated with an individual in your organisation, due GDPR, team or functional email accounts are not allowed.
Warning: Only customer email domains are valid. Do not sign up with your personal email address. Use the email provided by your company.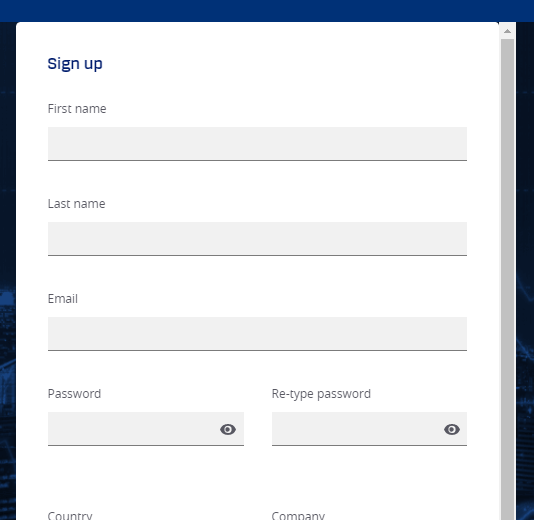 Once you have entered your details and agreed to the terms, click the sign up button.
A verification email will be sent to the address you provided, which will contain a link that must be clicked within 72 hours to activate your account.
For help with the verification email, see our article Account verification email.
Having trouble?
Contact our support team at support@itrsgroup.com for help signing up.
Alternatively, on any part of our website, you can open a live chat with us using the Chat button at the bottom of the page, which looks like this: