The following guide will help users of the new ITRS helpdesk navigate around as you familiarise yourself with the new support centre.
After logging in, you will be presented with the following welcoming screen: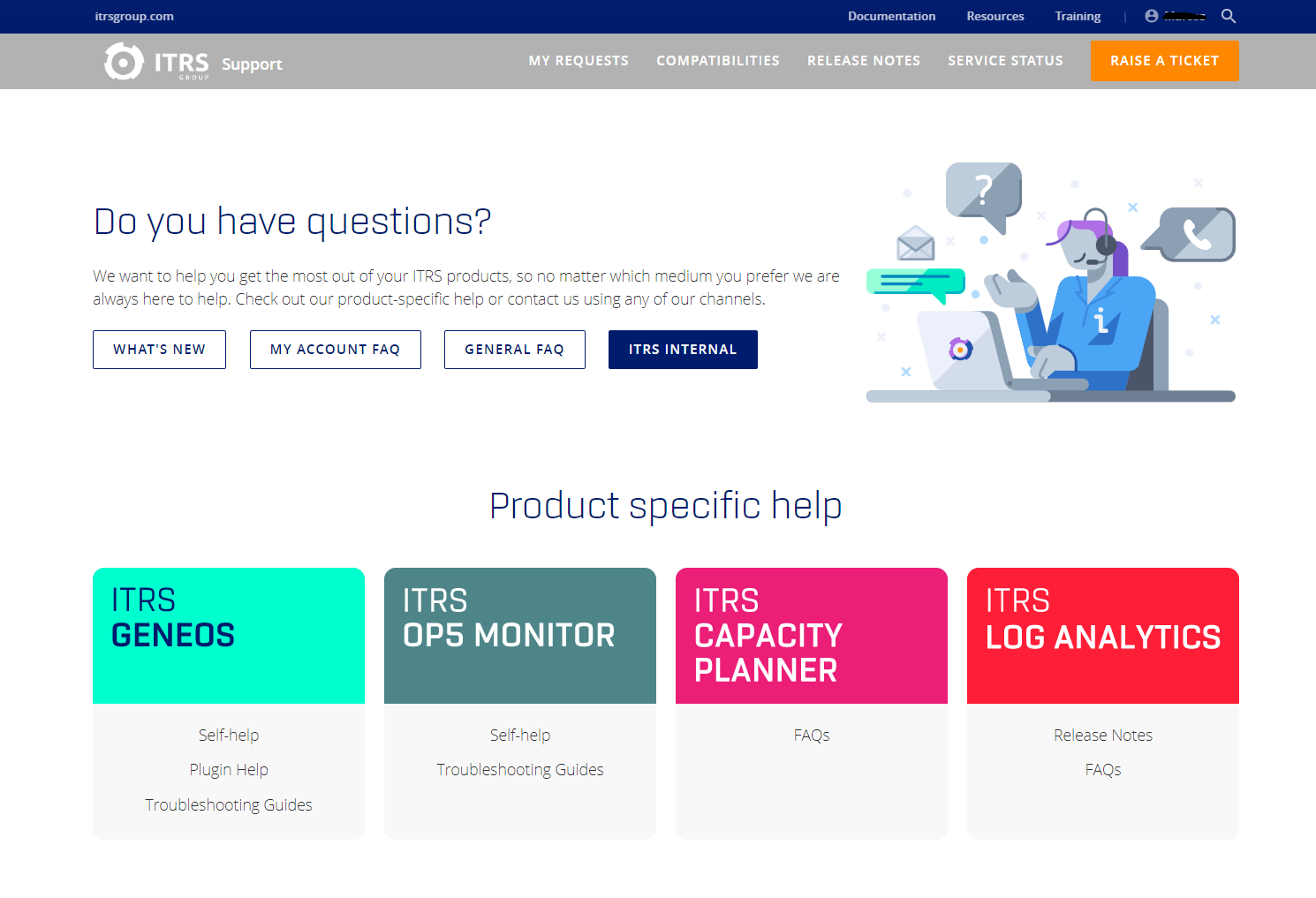 Product menu: quick links to product-specific articles, i.e. Capacity Planner FAQs, Geneos Self-help...
Promoted articles: quick links to important articles and FAQs
Recent Activity: displays any new articles or FAQ pieces which have been published onto Zendesk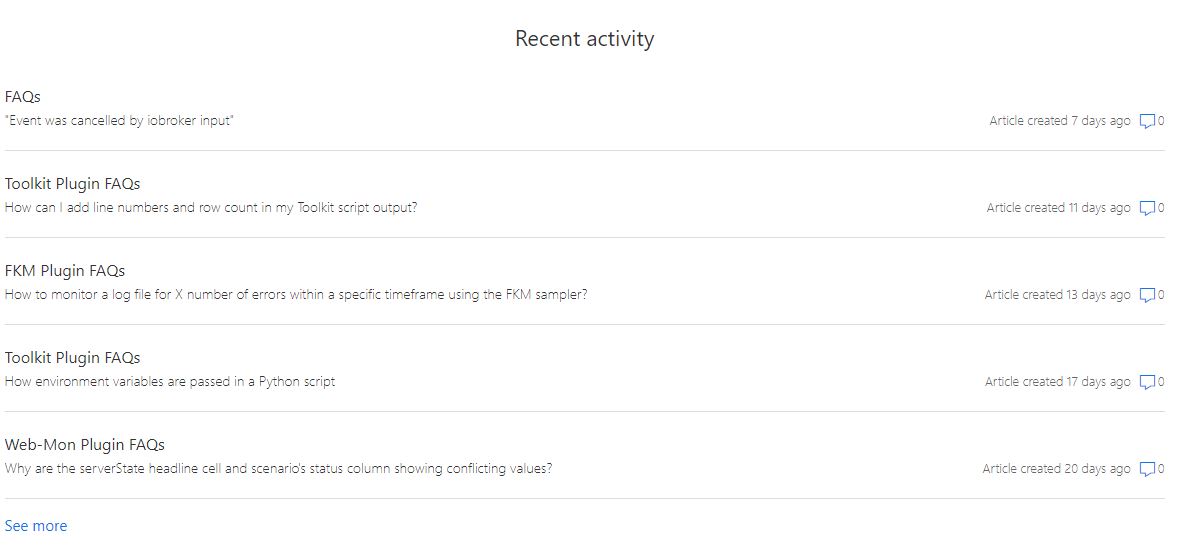 At the top of the navigation bar, clicking on the "magnifying glass" icon will open a window where you can search further, if you did not find the article you were looking for. For example, in the following screenshot, searching for "active console" brings up further links that can be accessed.

Adjacent to the "magnifying glass" at the top of the navigation bar, you will also find the "RAISE A TICKET" button, where you will then be presented with the following sections to fill out when raising a ticket: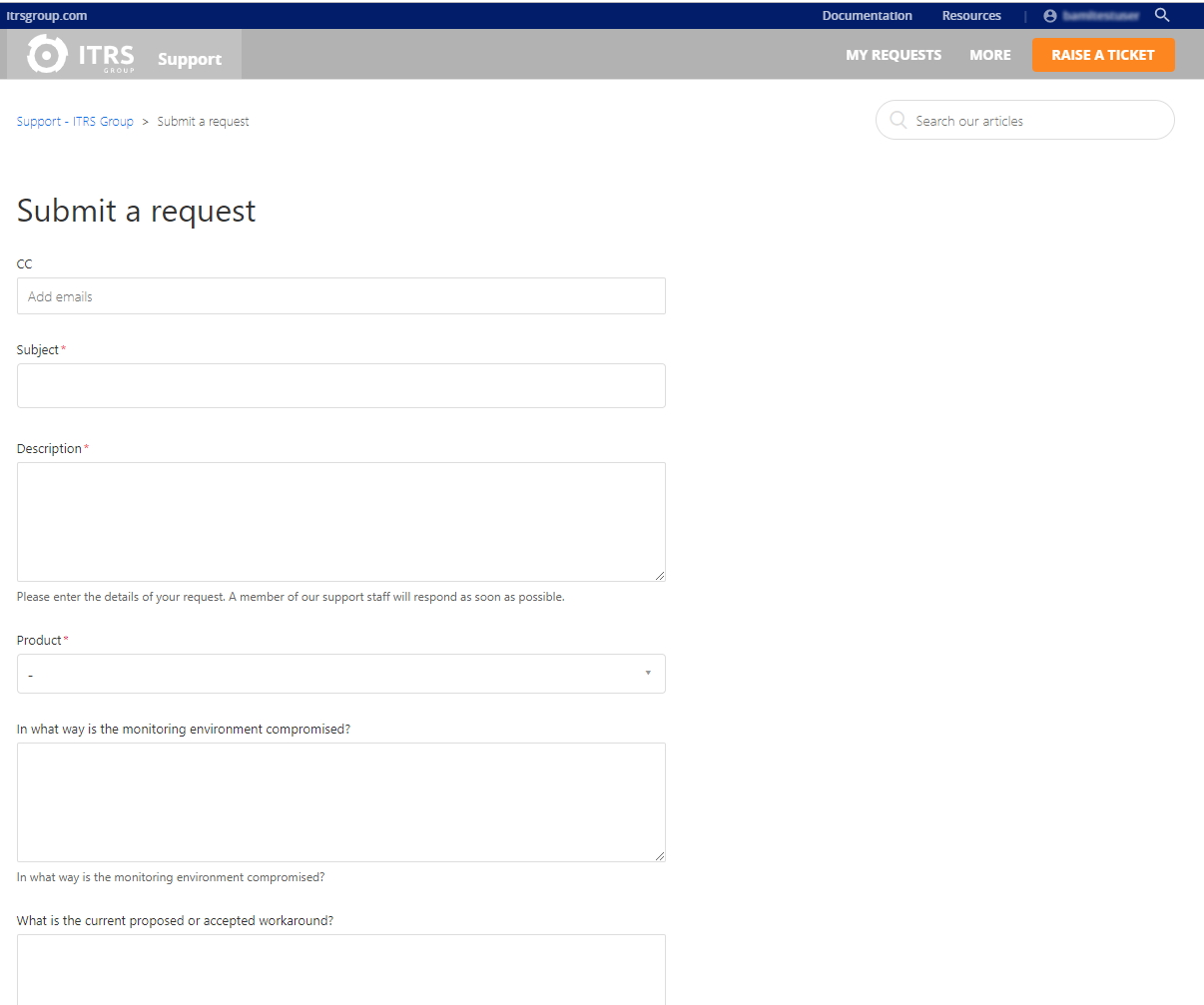 Cc
Subject*
Description*
Product*
In what way is the monitoring environment compromised?
What is the current proposed or accepted workaround?
Describe the nature of the additional work that must be performed?
Describe the nature of the impact?
Why is the functionality deficient?
Any attachments (if necessary)
The Subject, Description and Product fields are necessary when raising a ticket. Everything else is optional. However, it would be beneficial for the ITRS Client Services team to get all the necessary information first hand.
To see the tickets you have raised. Head over to the dropdown alongside your profile and select "My Activities". You will also find any responses from the ITRS Client Services team.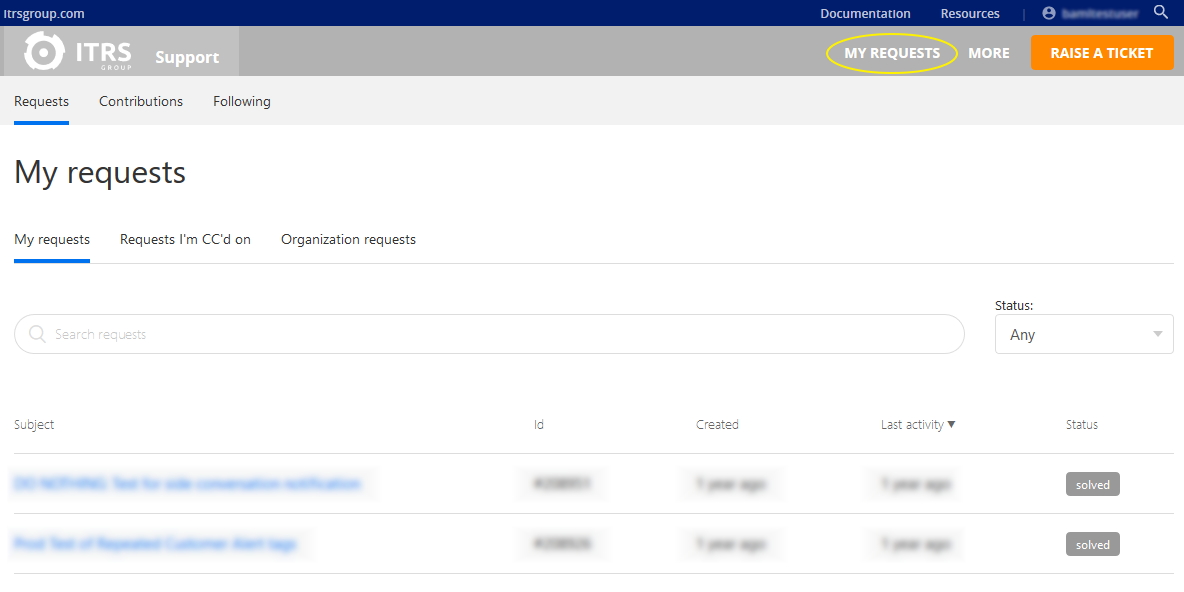 My requests: tickets you have raised
Requests I'm CC'd on: tickets that have been raised by another user whom you're cc'd in
Organisation requests: tickets raised by your firm
Subject: title of ticket
ID: ticket number
Created: when the ticket was created
Last Activity: last update on the ticket
Status: any, open, awaiting your reply, solved
Contributions: comments you have made on articles and FAQs
Selecting a ticket will bring up the conversation history between the requester and the ITRS Client Services tech.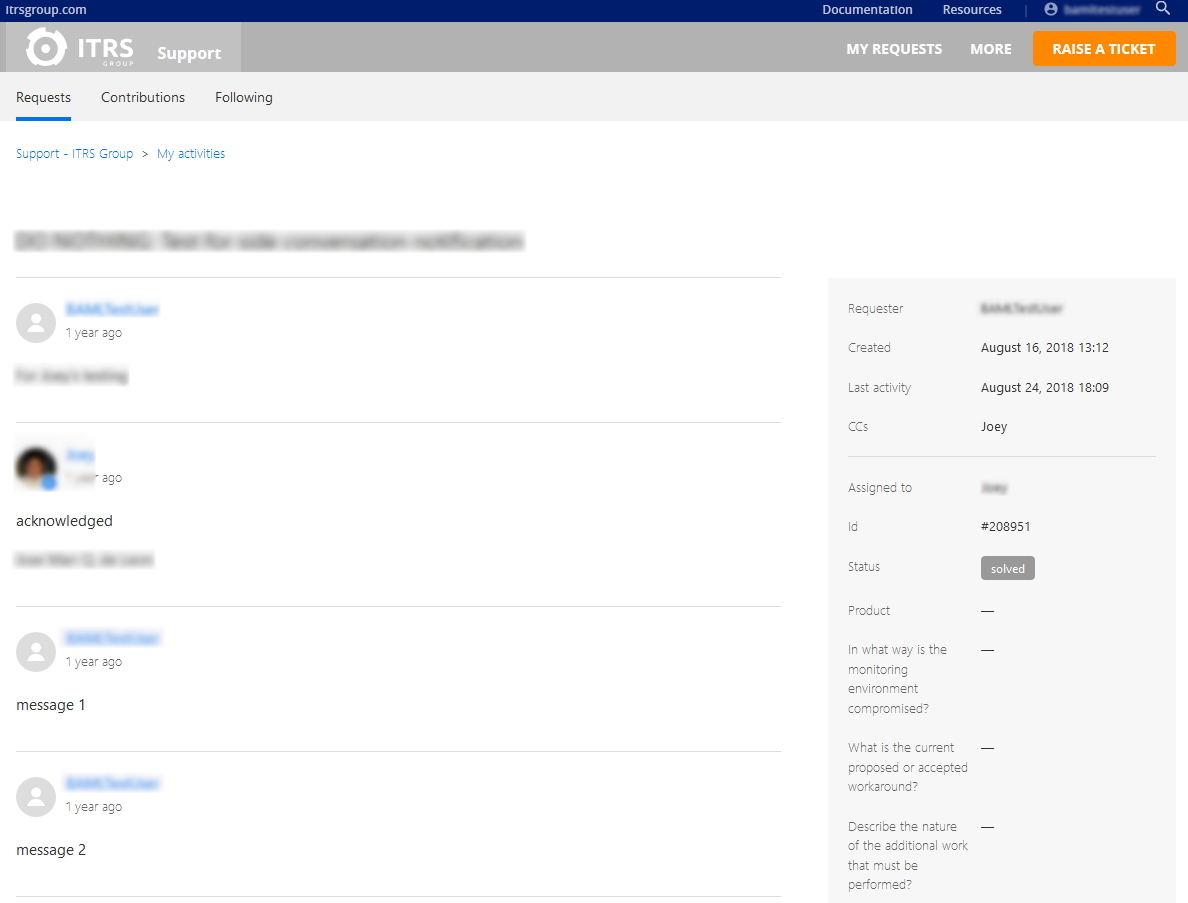 The most recent addition to our ITRS Client Service facility is the Chat feature. Clicking on the "Help" or "Chat" icon, will bring up a small window where you will be asked to supply your name, email address, ITRS product of concern and your initial message. After doing so, just click on "Start chat" and a member of the ITRS Client Services team will attend to you.