Creating a NagVis map
Adding PNP graphs to the dashboard will require you to create a NagVis map. This map can then be added as a dashboard item.
The documentation explains how to add a graph object for a NagVis map.
On the part of the documentation mentioning "gadget_opts", it may take some know-how to find what source/view to look at. There is no straightforward way to find this out however apart from viewing the graph's XML definition. The XML files can be found in /opt/monitor/op5/pnp/perfdata/.
Below is an example of a NagVis map with a PNP graph added: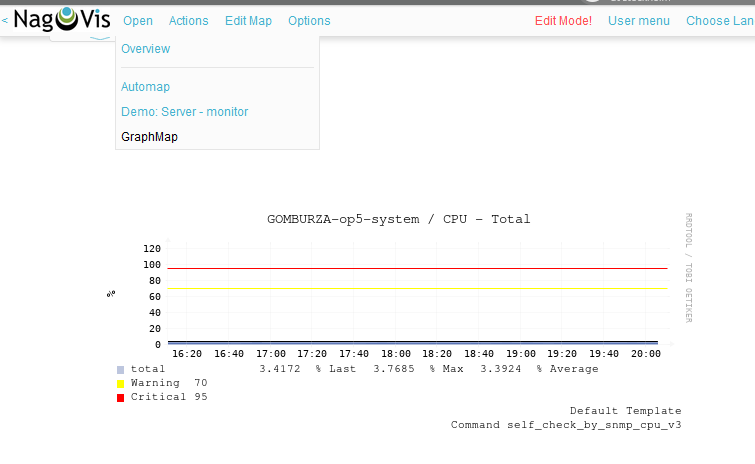 In the graph above, the host is GOMBURZA-op5-system and the service is CPU - Total. The XML to be viewed then will be /opt/monitor/op5/pnp/perfdata/GOMBURZA-op5-system/CPU_-_Total.xml, and the details held in the XML file will be used to populate the "gadget_ops" for the graph object.
 
Adding the NagVis map to the dashboard
Once the Nagvis map has been created, take a note of the map's name. On the dashboard, add a NagVis widget and select the map you created:

Once added, the dashboard should now show the graph as well: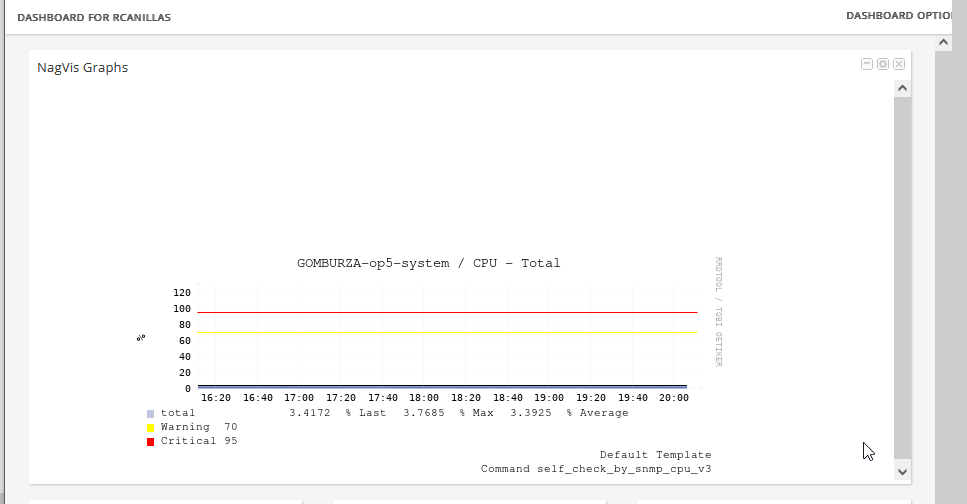 If you have any further questions:
Please contact with our Client Services team via the chat service box available in any of our websites or via email to support@itrsgroup.com



Make sure you provide to us:

ANY LOG FILE OR DIAGNOSTIC
ANY SCREENSHOT