Users can add a new column to the Disk sampler. Then create a gateway rule to populate the desired unit with compute engine function format().
First, go to the Disk sampler's
Advanced
tab. Enter the same name of the sampler under
Dataviews
, and select the
Additions
button.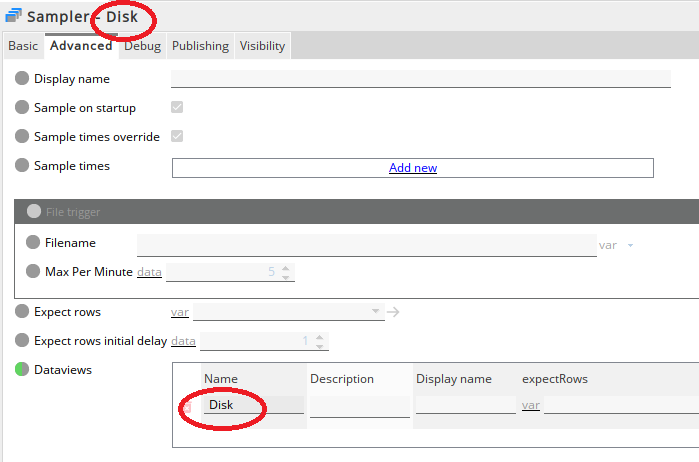 You can create a new column named "freeSpace in GB".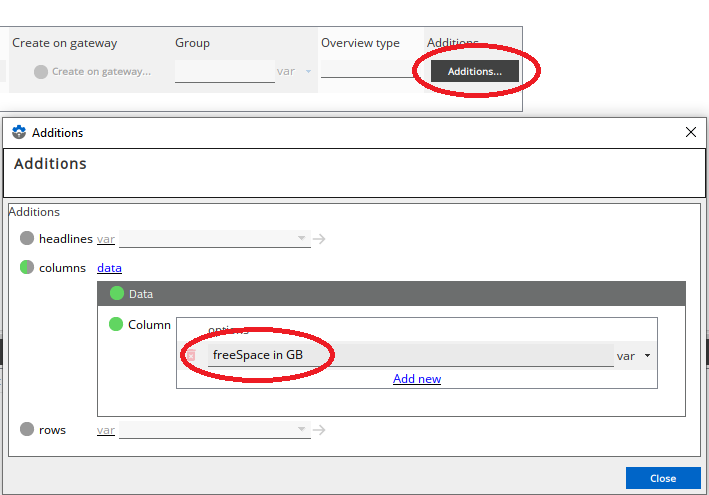 Then, create a new gateway rule and go to the
Advanced
tab. Under the
Path Aliases
option create a new one that points to the freeSpace column. In the Rule Block, you can make use of the
format()
function for the conversion.
value format("%0.2f GB", path "freeSpace" value / 1024)
We have provided the gateway rule in XML format attached for reference.
Below is the result on Active Console.

Further Reading